Reviews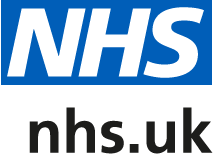 updated at 10:15am on 22/05/2020
by Anonymous
Caring GP's
I just want to commend the two GPs I have seen in my time at the Surgery, these were the best GP's I have ever seen in any GP practice I have ever been registered at. They truly care for patients, take the time to truly listen to you and try their best to figure out your problem. The Phlebotomist is very lovely, very calm, professional and efficient especially towards me as I have a fear of needles. The general GP practice is the same as anywhere you would expect to be, have to wait for some time for appt but that the same in every NHS GP Practice.
Visited in February 2020, Posted on 06 February 2020
by Vicky
Friendly and Efficient
Thank you for everything. The staff here are friendly, efficient and work really hard to take care of you. From reception to the nursing team to the GPs (and everyone else) thank you for taking good care of me. I don't need to come to the surgery often, but when I do I am always treated with care and consideration. Well done to everyone at St Andrews. You are stars.
Visited in August 2019, Posted on 07 October 2019